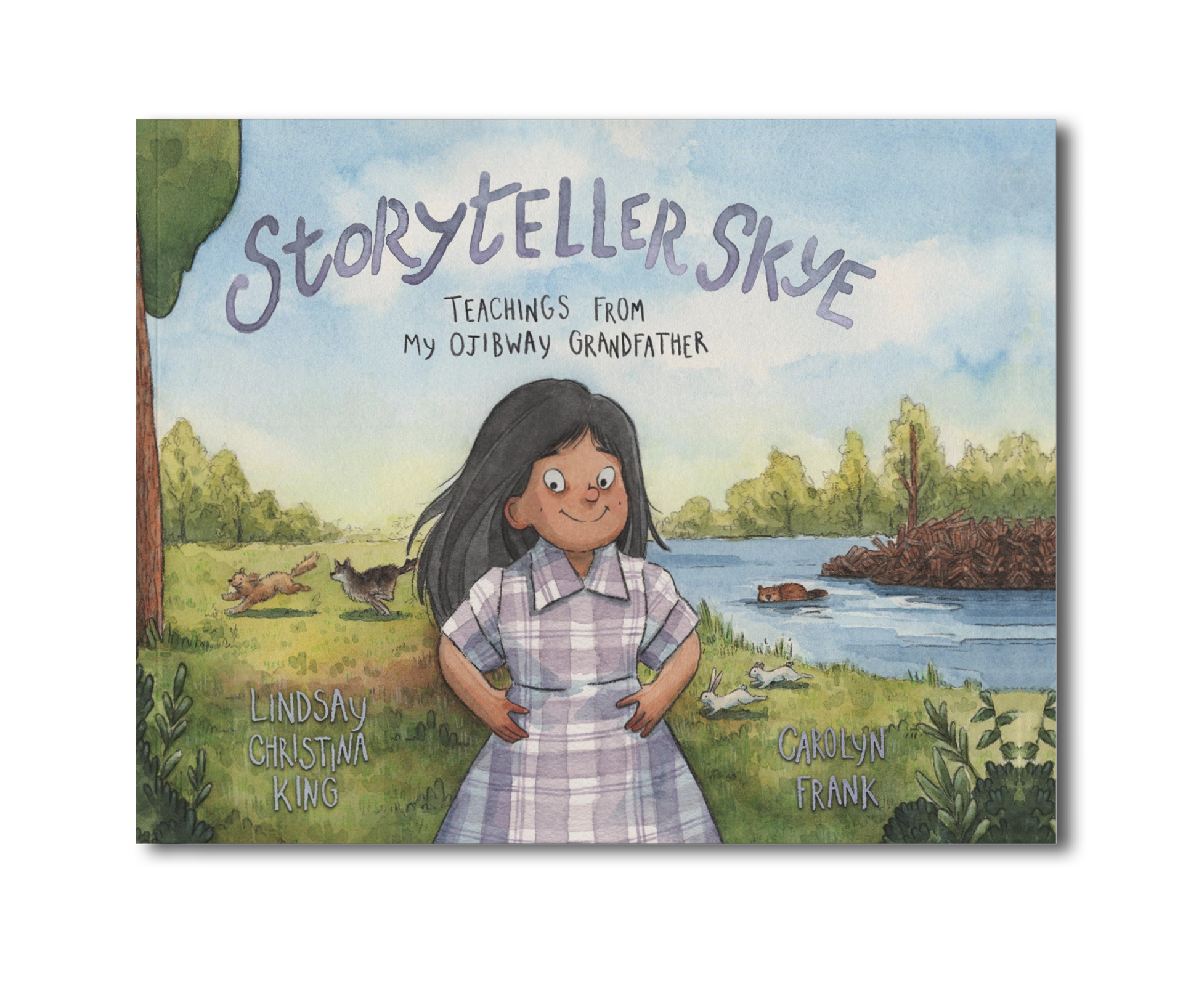 Available in Hardcover and Softcover

Have you ever wondered why Rabbit has such long ears? Or why Raccoon is wearing a mask? 
In this collection of funny and unique short stories, young Skye enlightens us in a number of Indigenous teachings, passed down to her from her Ojibway Grandfather. Through her natural gift of storytelling, Skye encourages other children to embrace the art and become storytellers, too! 
"Each story has a special teaching, so remember to listen closely for it."
Lindsay King is an Ojibway storyteller and teacher. She holds an ECE diploma, a bachelor's degree in Education, and a qualification in Special Education. Her knowledge and passion for natural medicines has now led her to also pursue nursing. As a student, Lindsay loved books and storytelling. Her most cherished memories from school were visits from Elders in the community sitting down with her and sharing stories. She's grateful for the privilege to now share stories with her daughter and her students. Lindsay is a member of and resides on Pikangikum First Nation in Northern Ontario, Canada.
Author: Lindsay Christina King
Illustrator: Carolyn Frank

Pages: 48
Ages: Suggested for ages 5-9.
Size: 8.5x11
Hardcover ISBN: 9781778540066
Softcover ISBN: 9781778540073
Regular price
Sale price
$19.00
Unit price
per
Sale
Sold out
Share